I'm fundraising to help end homelessness- a little kindness goes along way
My Name is Kate, and I am passionate about helping end homelessness here in South Australia. Everyone, just like you and I, deserves to have a safe and stable place to call home. 6,000 people such as men, women and families in South Australia are experiencing homelessness. 
Today I am here fundraising to support Hutt St Centre, which has been supporting people for more than 65 years by providing a hearty meal, and a hot shower, all in a safe, welcoming space.
I will be raising funds to support people experiencing homelessness, and ask today if you can show your kindness and donate what you can to the ones who need it most.
I'd be so grateful for your support and I know as a community we can help end homelessness.
My Updates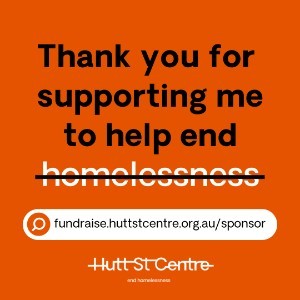 Times of busking
Saturday 10th Sep
Hi Everyone, 
Just letting you know the event today will be held at Rundle Mall Adelaide City Centre
SA 5000
The time will be from 11:30 am until 1:00 pm today, i hope to see you there.
Share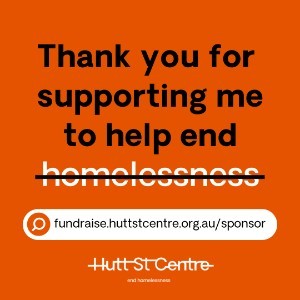 A bit about Cianah whom is a professional harpist and will be busking in the city of Adelaide on the 10th of September, she will be fundraise for this cause, so please come along and support us enjoy her music and help us to help others.
Wednesday 31st Aug
Cianah Harris is an Adelaide-based harpist, playing in the styles of classical, jazz, and contemporary. She studied at the Elder Conservatorium of Music under the guidance of Liesl Warner, Carolyn Burgess, and Suzanne Handel. Awarded the Rosemary St. John Harp Scholarship, she was privileged to attend study in both London and Paris, receiving tutelage from harpists of the London Philharmonic  Orchestra, Paris Conservatoire, and world-renowned jazz and improvisation harpist Park Stickney. Upon returning to Adelaide, Cianah has played with several orchestras including the Adelaide Symphony Orchestra and Adelaide Concert Collective. Upon finishing her term as principal harp for the Adelaide Youth Orchestra, she now holds a principal position for the Adelaide Wind Orchestra. Cianah also enjoys playing with several local community orchestras. She has appeared alongside New York artist ''Earth Eater'', and has taken part in many recording projects in Adelaide, receiving a Governor's Award as a Cultural Ambassador. 
A keen lover of the stars, Cianahs next project is facilitating a concert under the stars in the newly founded International Dark Sky Reserve, with support from the Mid-Murray Council. She is currently composing a concert suite for harp and wind orchestra titled ''Under Dark Skies''. It explores our place in the universe, the cultural significance of the stars to the Kaurna People, and the impact of light pollution on sustainability and conservation. She aims to premiere it in 2024. Some excerpts from the suite have been additionally rewritten for a solo concert harp. Outside of a busy concert schedule, Cianah enjoys all things aviation, working in a busy funeral home, and nurturing a keen interest in further developing music as an integral role in palliative care. 
Share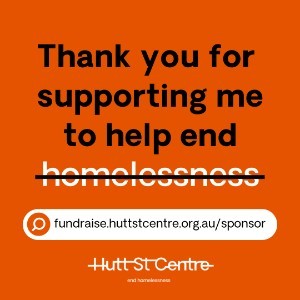 Support for homelessness Needed
Tuesday 30th Aug
This is upsetting to see but sadly is the reality on the streets of Adelaide.
Share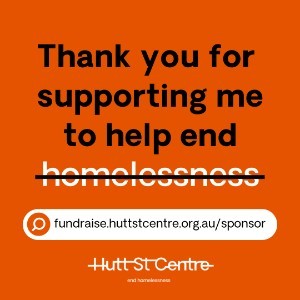 Event held to end homelessness - Busking In the City
Tuesday 30th Aug
As part of my Community Study class, I will be holding an event alongside Cianah who will be playing the harp to help raise money for this cause. 
The event will be held on the 10th of September at 
Rundle Mall Adelaide City Centre
SA 5000
There will also be a tin provided on the day for people who can't donate online. We look forward to seeing you there. 
Share
Thank you to my Sponsors
Kate Harris
Helen Ruddell
Marie Harris
Marie Harris
Julie Hannaford
Jerome
Ben Harris